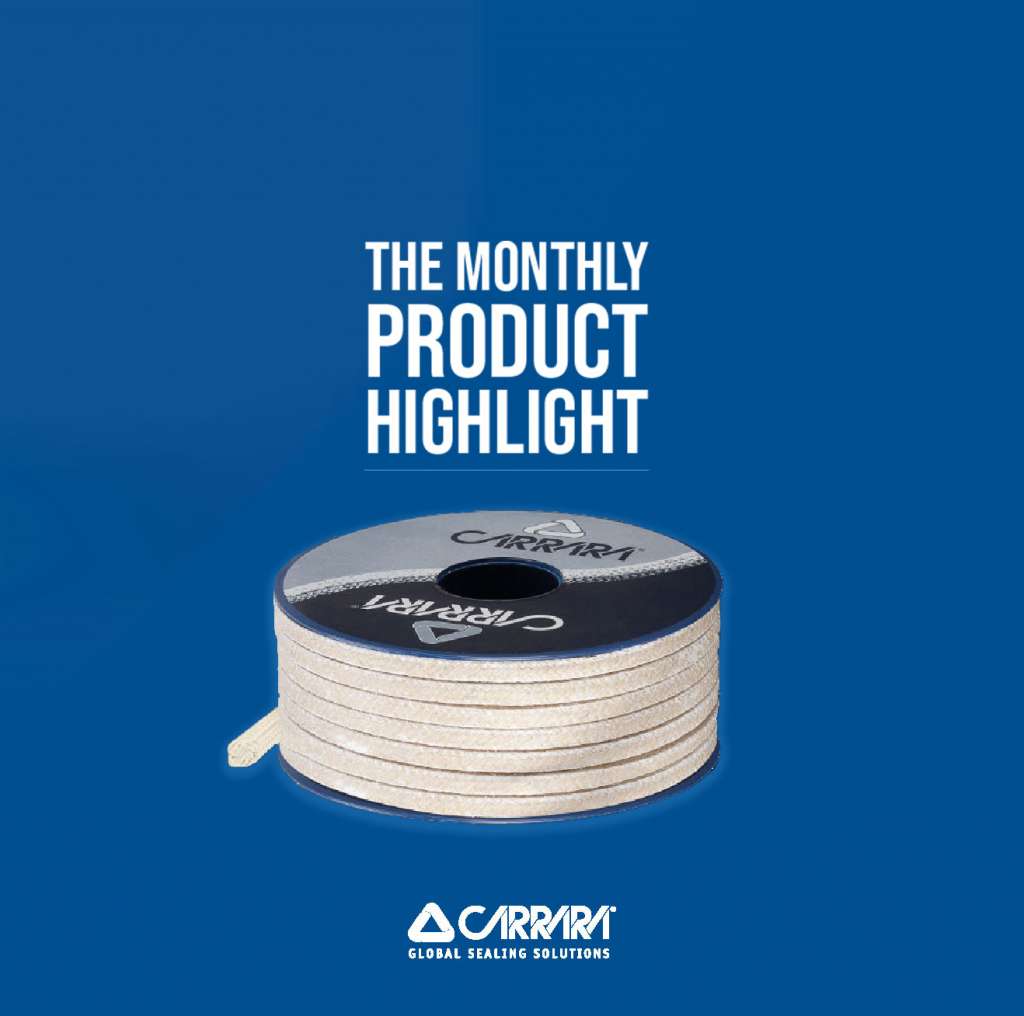 N1706 DINACOMB
is a packing made from advanced PPD aramid yarn.
Of all the dynamic packings in the Carrara product range, it has the widest range of uses.
As it can be used on centrifugal and piston pumps with particulate-rich fluids,
N1706 DINACOMB
is the most used packing in slurry pump applications.


Composition
The aramid packing
N1706 DINACOMB
is braided with special organic fibres harder taht the aramid. These yarns ensure great chemical resistance and very low coefficient of friction for long time. Each yarn is impregnated with PTFE dispersion and solid lubricant. The pump packing
N1706 DINACOMB
is the right packing for dynamic applications where is working a classic aramid packing.

Characteristics
Speciale inorganic fibres
Impregnated with PTFE and solid lubricant


Applications
Pump Packing