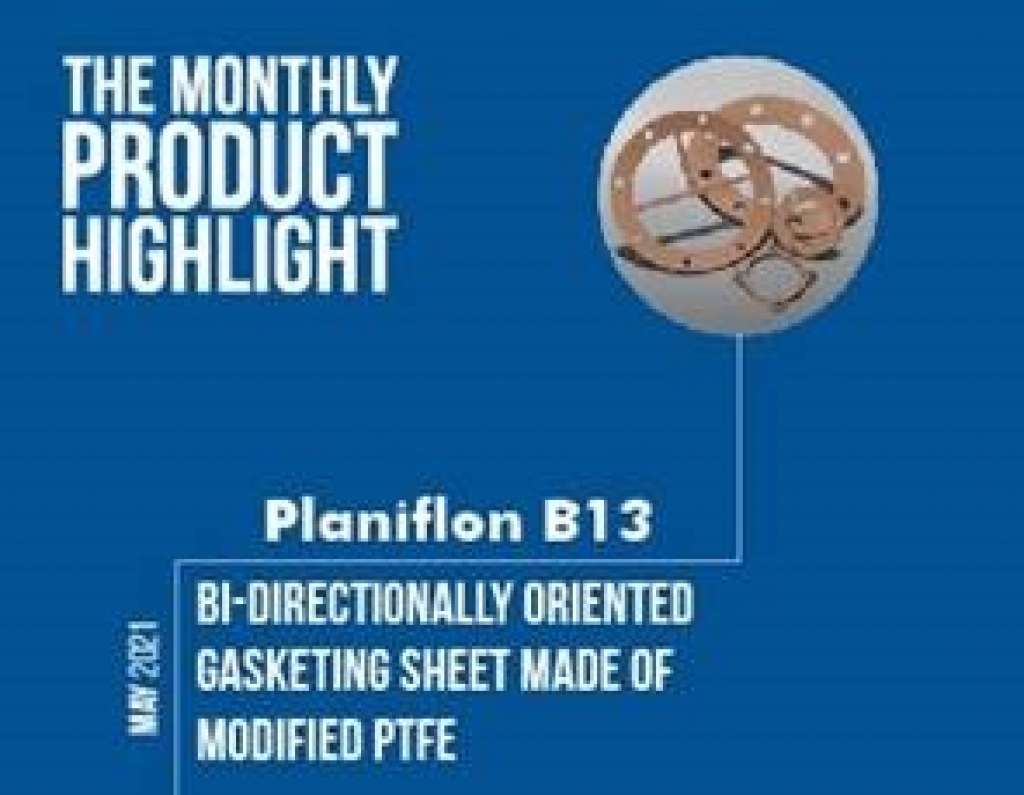 Planiflon® B13, skills and passion for enhanced PTFE gasketing sheet!
PLANIFLON® B13 by Carrara is a modified PTFE silica filled. That's all? No, there is more and more under this short, simple and conventional description. First of all Carrara is one of the few global manufacturers of modified PTFE silica filled guaranteeing for high quality.
PLANIFLON B13 is an Engineered bi-directionally oriented gasketing sheet for ensuring great reliability even in the most challenging applications. The special manufacturing process minimizes the creep, normally associated with PTFE products, avoiding the premature failing caused by the cold flow and the temperature/pressure cycling. Its chemical compatibility is extended across the whole range 0 ÷ 14 with the exception of those fluids for which the silica filler is not allowed.
PLANIFLON B13, which is available in the size 1500 x 1500 with the usual metric and imperial thicknesses, was largely tested and its set of approvals is reach and complete.
- DNV-GL
- BAM for Oxygen service
- DVGW
- EC1935
- FDA 21 CFR 177.1550
- TA LUFT VDI2440
- TOTAL Approval
MAYBE YOU KNOW, MAYBE NOT: PLANIFLON® B13 GASKETING SHEET IN DEEP!
MODIFIED PTFE
Modified PTFE is a chemically modified PTFE that offers supplementary properties in addition to the usual characteristics of the PTFE.
BI-DIRECTIONALLY ORIENTED GASKETING SHEET
The PTFE fibrils (modified PTFE) while the sheet is manufactured are oriented along both the principal axis and so the tensile strenght is great in both directions.
CREEP
Creep is the loss of gasket thickness under constant load when a compressive load is applied. Relaxation is the measure of the loss in compressive stress caused by this deflection.
COLD FLOW
It is the deformation of the gasket when a compressive load is applied with the inability to return to its original thickness when the load is removed.
MINIMIZE CREEP AND COLD FLOW
Right PTFE and filler selection matched with the right manufacturing are not enhough. The accurate PTFE curing process and the engineered cooling are the ways for maximazing the mechanical properties of the gasketing sheet.