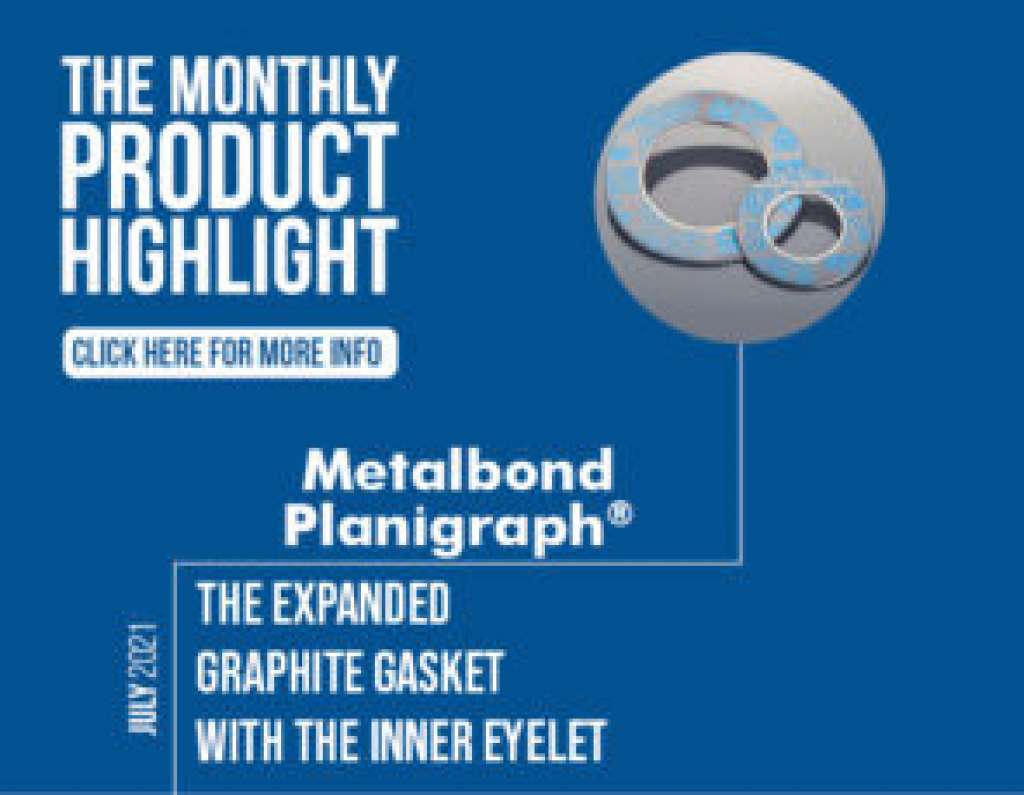 Metalbond Planigraph® is the flat graphite gasket with inner eyelet which firstly minimizes the emissions, because able to avoid the permeation between the sheet and the graphite, and secondly excludes the erosion of the inner edge caused by the flow, preserving the integrity of the gasket and avoiding at the same time the contamination of the fluid with the graphite. In its standard configuration Metalbond Planigraph® is suited with SS316L tanged sheet but both the insert and the eyelets can be customized with the smooth sheets and/or with different metallic materials.
Three different styles are available:
Style I - with inner eyelet
Style IE - with inner and outer eyelet
Style Multi - with inner and outer eyelet, two size in one
Metalbond Planigraph® Multi is the Low Emission and Fire Safe approved gasket able to provide sealing of almost all industrial fluids and gases while minimizing the stock spare parts. The special external profile of the gaskest allows Metalbond Planigraph® Multi to be installed on the ASME RF flanges for classes 150-300-600 up to 3 inch size and for classes 150-300 for larger sizes.
Some technical details
Metalbond Planigraph® is applicable both in very low temperatures at -200°C and at very high temperatures up to 550°C with non-oxidizing fluids and up to 400°C with weakly oxidizing fluids and hot air. It is applicable on RF flanges up to 600 psi class while on other flanges if the sealing surface is adeguate the gasket is applicable at very high pressure. Metalbond Planigraph® is applicable across the whole Ph range 0÷14 with the exception of the strong oxidants.
The primary mechanical properties of this gasket is the extremely low relaxation stress value under load. This fact means that the gasket can work easily with any pressure and thermal cycle without re-thightening. Finally do not forget that the graphite doesn't age.
Install Metalbond Planigraph® and forget it!