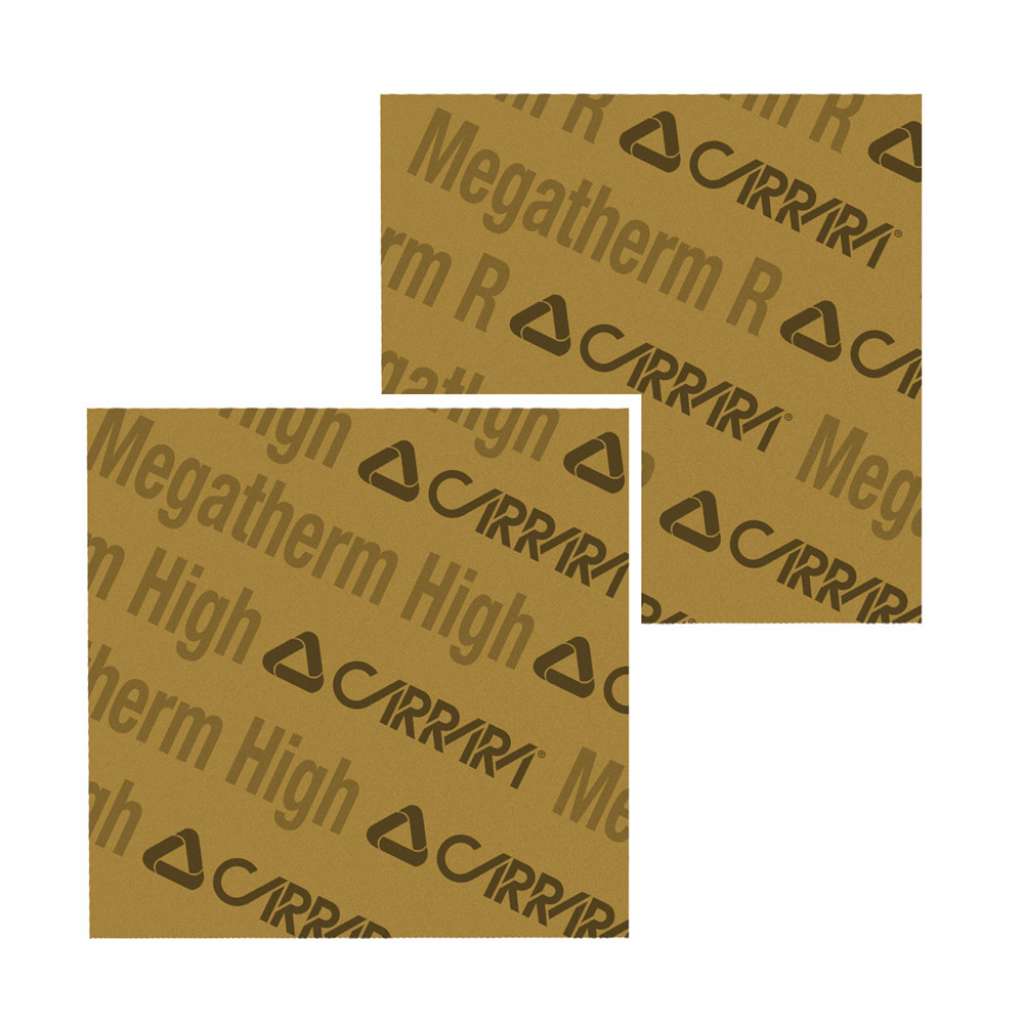 Megatherm Planix™, the gasketing sheet for extreme temperature!
Megatherm Planix™ is the gasketing sheet mica based which works hundred time better than the ordinary high temperature materials for gasket.The most common use for mica gasket is the exhaust system as well as boilers or generally anywhere that is not possible to use flexible graphite due to high temperature and/or the presence of strong oxidizers.
Carrara's product range includes two different gasketing sheets according to the applications
Megatherm High

Expanded Mica (Vermiculite) and biosoluble fiber bonded to a SS316L tanged core

Megatherm R

Flexible Mica (Phloglopite) sheet bonded with special silicon resin and tanged insert of SS316L
Megatherm Planix™ is easily cut and shows an excellent sealing integrity capability resisting through many thermal cycles. It is stable and does not react with chemicals, oils and lubricants. Megatherm Planix™ shows high flame resistance and great dielectric strenght. Finally, it is environmentally friendly end non-toxic.
Some technical details
Mica is a naturally occurring mineral not dangerous for health suitable like sealing material because it shows a good resistance to the temperature and good mechanical properties. There are several types of mica, like vermiculite and phloglopite. The vermiculite can be expanded differently than the phlogopite. In any case in order to produce the gasketing foil which shall be assembled with the tanged SS316L layer it need make an impregnation with special binders.
Main properties
Easily cut
Excellent sealing integrity
High flame resistance
High dielectric strength
High resistance to mechanical stress
Environmentally friendly, non-toxic and infusible