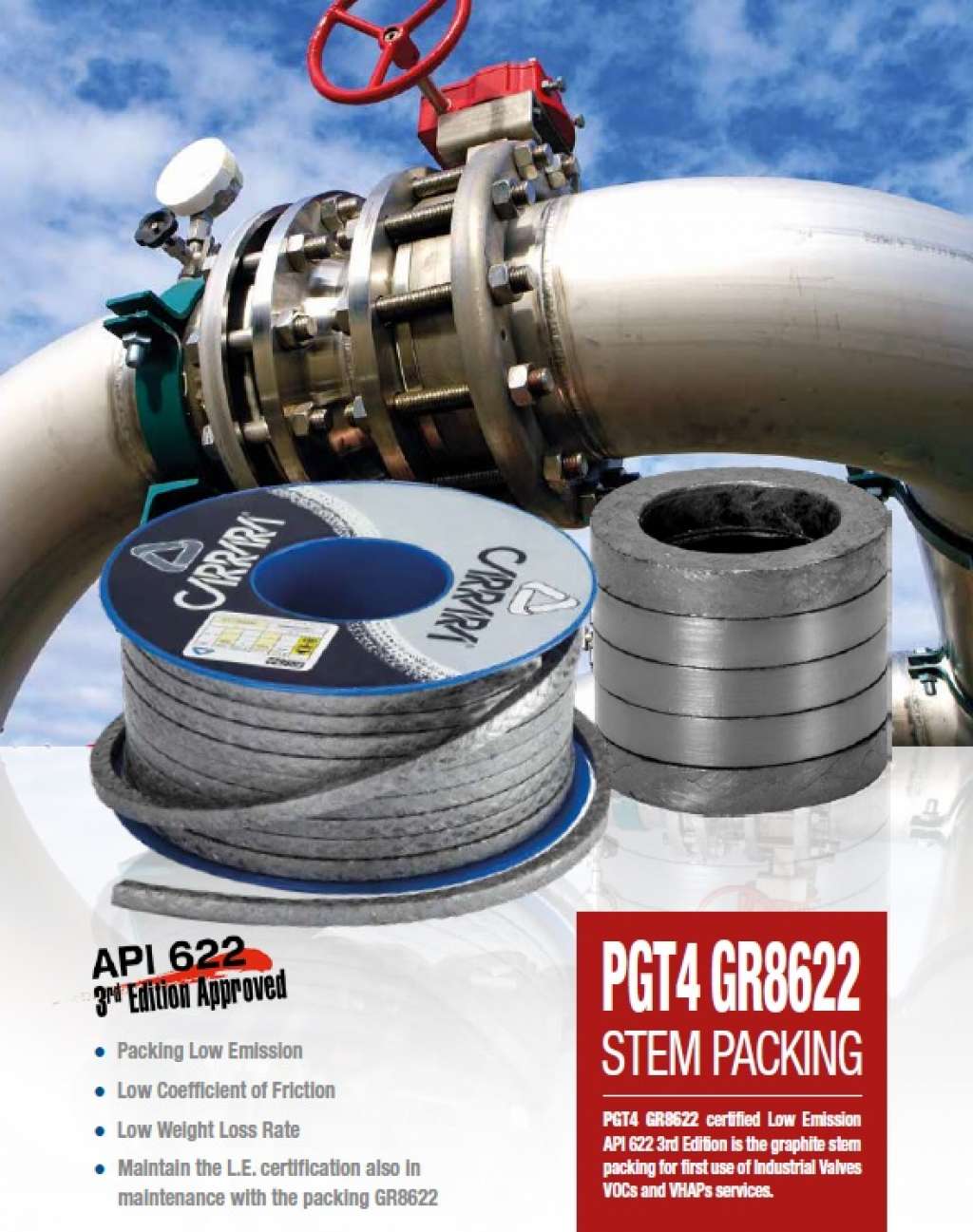 The Carrara program API 622 involves the stem packing for Valves in accordance to the design API 600, API 602, API 603 e API 623.
In the API standard design update, was recently introduced (October 2018) the third Edition of the API std 622 concerning the low emission graphite stem packing. This standard requires for the packing the test FE, the Corrosion Test at RT and 176 ° C, the Weight Loss and the Fire test API 589.
It is at end required the valve production's test in accordance to API 624 standard.
The products covered by these specifications are:
The special program API 622 and API 624 approvals includes:
API 622 3rd Edition, Packing Approved Low Fugitive Emission
Corrosion Test
Fire test API 589
Carrara offers in his program the API 624 and API 641 production testing service near his laboratory where are carried out the FE test with Methane gas.